A Commitment for Strengthening the 'Swaraj' with Swaraj Communities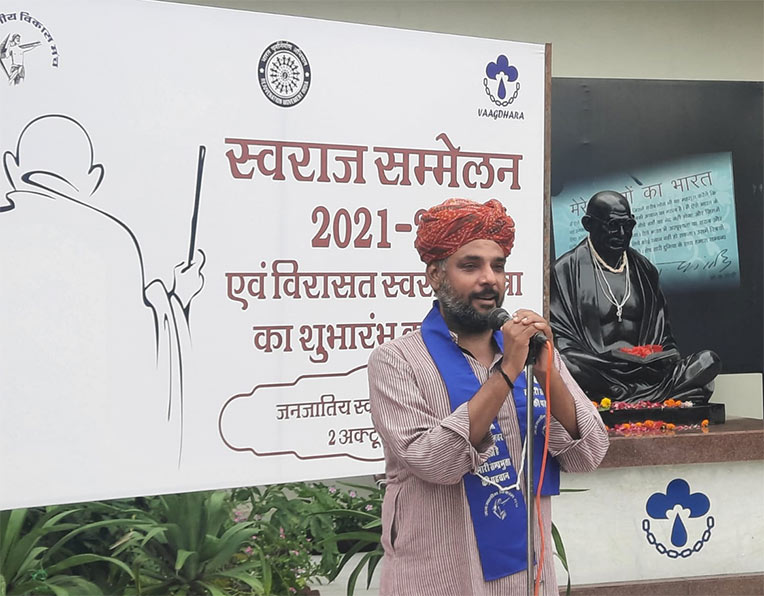 We are extremely proud to announce that VAAGDHARA has been honored with a significant accolade from MacKenzie Scott in recognition of our dedicated efforts towards achieving swaraj (sovereignty). It is truly an honor and a privilege for us to receive this recognition.
As the recipient of this prestigious award, we have a tremendous responsibility to utilize the funds wisely and effectively in order to provide support to the indigenous community on a larger scale. VAAGDHARA has been entrusted with the task of determining the best course of action in this regard.
Our efforts will be focused on implementing various initiatives aimed at enhancing the framework of sovereignty. This includes measures to protect, promote, and facilitate elements that strengthen SWARAJ. We understand the gravity of this responsibility and are committed to fulfilling it with utmost dedication and diligence.

Our primary purpose, encapsulated within, is focused on the endeavours towards strengthening Swaraj. Identifying and nurturing SWARAJ practices and practitioners, ensuring their happiness with equity and equality.
Focus on of the 'Swaraj Shala' - the leadership practice school for SWARAJ practitioners
Forming a cohort of young leaders through the augmentation of their leadership abilities in different areas.
Establishing groups of women champions equipped with skills and traditional knowledge in climate-sensitive farming practices, holistic development of children, and participatory democracy practices.
Strengthening the leadership qualities in the members of people's organisations.
Efforts towards strengthening the sovereignty of seed, food, nutrition, water, vegetation, soil, livestock, thoughts and culture.

VAAGDHARA's role lies in creating an environment that fosters sovereignty practices through seamless coordination between communities, organizations, and the state, aimed towards addressing the mounting disparities—be it social, economic, or environmental, and working towards their elimination through circular lifestyle.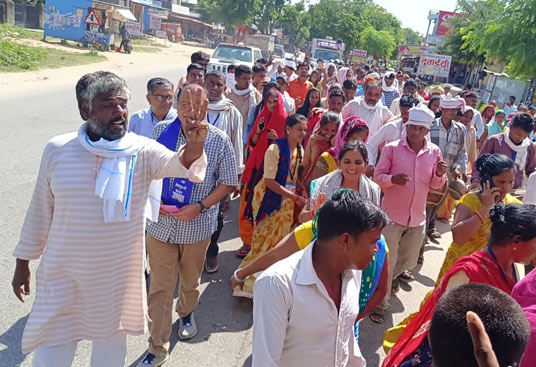 For equity and equality, establishing and strengthening community-driven initiatives aimed at participating process of natural, social and economic resources as a means to mitigate the climate crisis.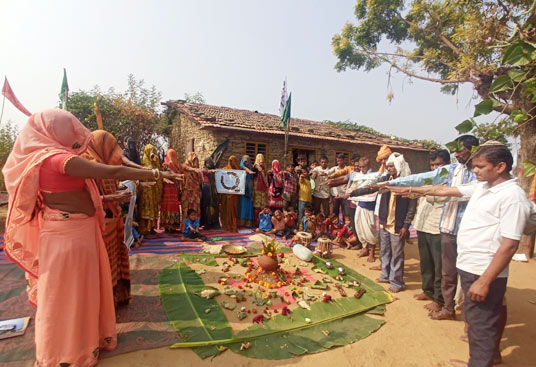 Strengthening of traditional indigenous practices which are a part of the circular lifestyle.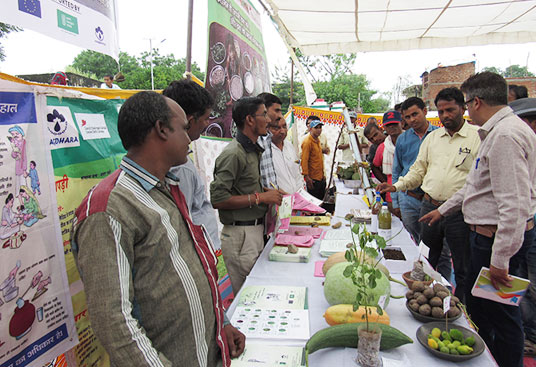 Amplifying efforts towards the conservation of seeds, soil, and food through improved practices.

Furthermore, the emphasis on expanding our endeavours on Swaraj in various other regions progressively. This entails strengthening tribal voices, indigenous knowledge, and SWARAJ practices on national and international platforms, transforming them into a model for others to follow.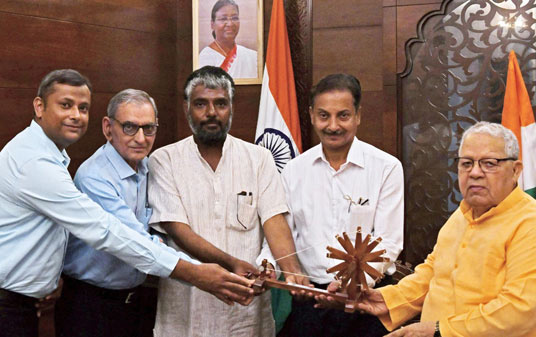 Facilitating indigenous communities to amplify their concerns and opinions from local grassroots to national and international platforms.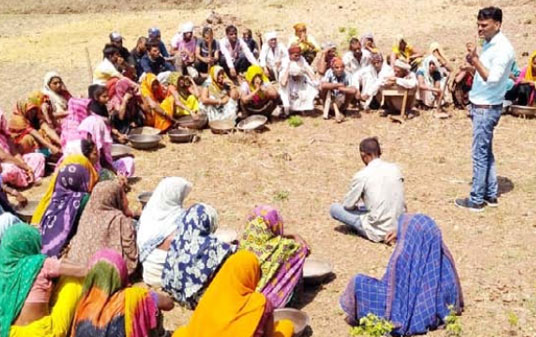 Establishing the dialogue between the generation and the next generations, humans and nature and between the community and the state for improving the nutritional intake and diet diversity in the changing climate situations.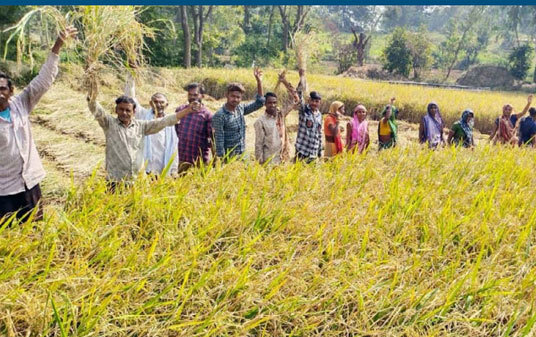 Forming a coalition within the civil society network to promote the development of tribal sovereignty framework.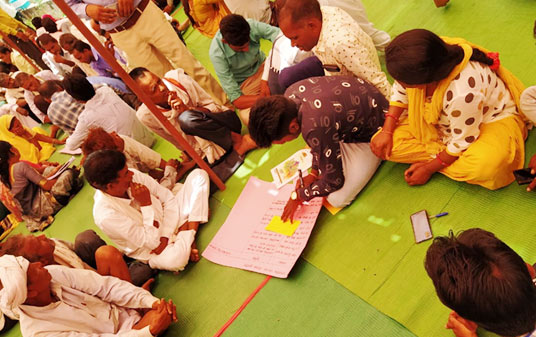 Spreading exemplary Swaraj practices and arranging community seminars to encourage the adoption and promotion of these practices.

Supporting environment aligned infrastructure to strengthen and carry out the desired plan.