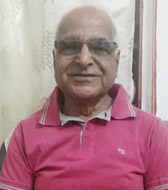 Mr. Brij Mohan Dixit
Chair Person
---
Retd. Additional Director (Department of Agriculture, Govt. of Rajasthan), Former Managing Director Rajasthan State Seed Corporation, former Lokpal MGNEEGS, a former member of State Farmer Commission, technical advisor to leading NGO and Seed Consultant. He has more than 45 years of experience in the field of agriculture research, extension, administration, rural development, seed industry, project management, project development, survey evaluation on different agro and socio-economic aspects.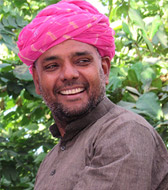 Mr. Jayesh Joshi
Secretary
---
Development Analyst & Practitioner, with more than 20 years of working experience in the Development Sector especially with the tribal community on various issues including Agriculture & Livelihoods, Natural Resource Management, Health, Women & Child Deveopment.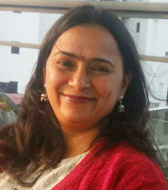 Dr. Shachi Adesh
Treasurer
---
Ph.D. on 'Domestic Violence' from Department of Psychology and Masters in Social Work (MSW) (Specialisation in Family & Child Welfare) with more than 17 years of progressive experience working with NGOs, Government, Research and Academic Institutions on the issues related to Public Health, HIV/AIDS, Adolescent Reproductive and Sexual Health, Reproductive and Child Health, Community Development, Women Empowerment, Sanitation, Nutrition, Social & Media Research, documentation and training.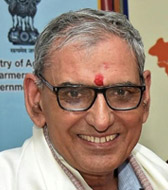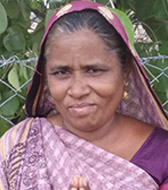 Mrs. Anita Damor
Member
---
A literate women representative from the tribal community. She, herself worked in the different organisation at grassroots, 21 Years of rich experience working with children and women through Balwadis and Self-Help Groups (SHGs). She also has experience of working on issues like malnutrition while promoting home-based solutions for it. Community mobilisation on issues related to women and children, malnutrition, rights, and entitlements has remained her forte at grassroots till now.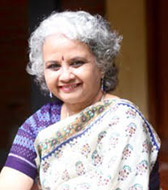 Dr. Anuradha Prasad
Member
---
M.Sc, Ph.D. in extension education, is a process consultant engaged in coaching, human and institutional development, supporting experiential learning, facilitation and training, and programme and project cycle management in the social development sector. She has worked on gender and women's empowerment all her professional life. She has three and a half decades of experience in leadership positions in a National research and training institute, a bi-lateral international development agency and a voluntary organisation in social development.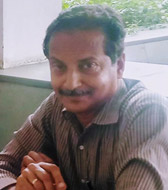 Mr. Sunny Sebastian
Member
---
Founder Vice-Chancellor of Haridev Joshi University of Journalism and Mass Communication, Jaipur. Has been a mainstream media person for the past 40 years. Was the Deputy Editor of The Hindu. Has also worked with Delhi Press, Surya India, Delhi Recorder, Free Press Journal and Rajasthan Patrika.