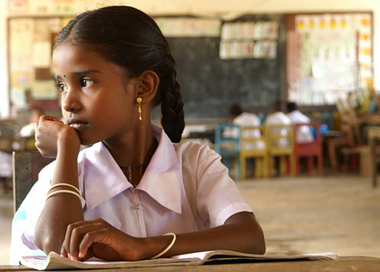 Mani Ninama : The symbol of education
Mrs. Mani Ninama was a simple village woman, who is a member of SHG working in the village. She was selected as Village Animator after inception of the FFHD project, as rest of the group members felt that she is educated and active. Due to prevalent social customs, she got married in early age. Till then she could get education up to 5th standard only. But it was deep inside her to study further. After receiving capacity building training, she performed her duties with good standards. When she was motivating village women about health, education etc., she herself become motivated for further studies.
She was thinking about the success as it is more than 15 years when she left formal studies. But her determination was very strong and she started self-studies for further classes along with her duties as Village Animator. She got success and declared pass in the 8th standard by self-studies. It was a different success story than normal 8th standard students, as she continued studies after 15 years, that too with self-studies.
Now, she has been selected as Aangan Wadi Worker and being considered as very good worker as the concerned department is seriously thinking to select her as Sahayogini. Thus education is going to make a great change in her and her family's life.