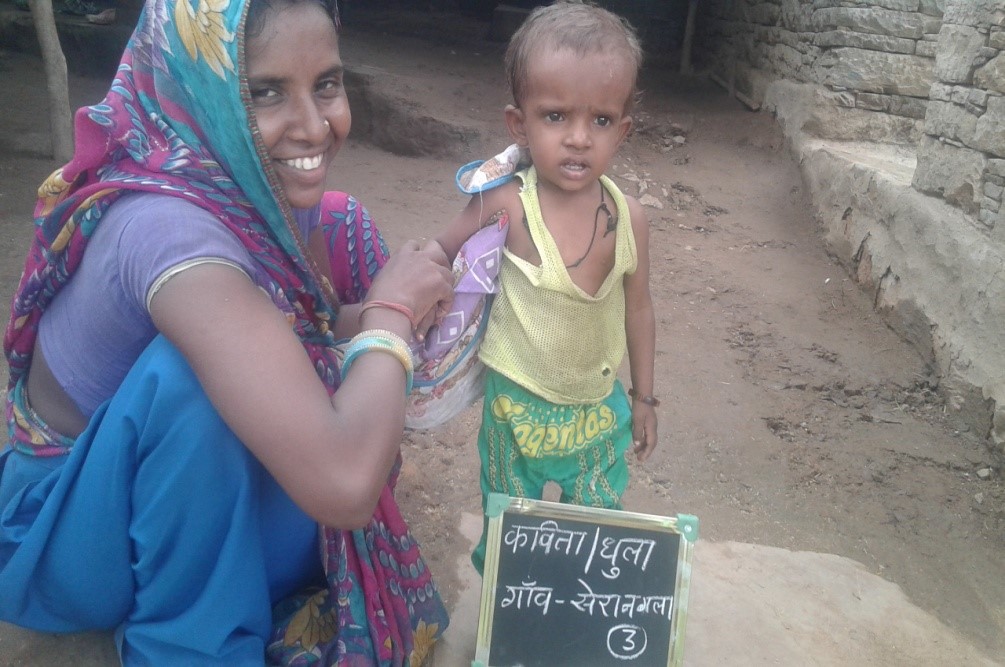 Dhula damor and his wife Surta Damor use to live in village Sheranagle, Anandpuri block. They are four members in including two girls child. They have small piece of land i.e. 2 bigha for doing agriculture which is totally rainfed. They use to grow maize, wheat, rice and pigeon pea in cropping season. Poor health of land was a reason for less production and it was available for 5 to 6 months. He used to buy food material to fulfillment of food availability over the year for his family. For this, he migrated to Ahemdabad and Surat where he engages in construction work for 5 months. His wife is stayed at home for taking care of children. During his migration, his wife had suffered for lacking of money. Sometime, in such situation she could not feed her children and she used to sleep starving. Neither she go to Aanganwadi centre and nor sends her children.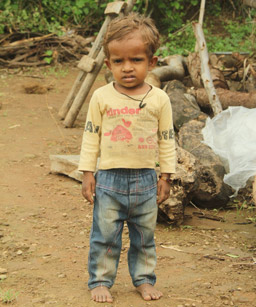 One day she took participation in PLA_LANN meeting conducted by VAAGDHARA in her village. In that meeting facilitator was taking anthropometric measurement of participated children (upto 59 months). Kavita whose age was 18 months also measured during the activity and her mother was called and told that your child measure as SAM-Sever Acute Malnourished (Height=70 cm, Weight= 6.3 Kg, MUAC= 10.7 and Z score=-3SD). When she was asked about poor health of the child she replied that the child is weak from birth. In that village LANN volunteer understood her about the situation of the child. Next day Surta took the child to MTC- Malnutrition Treatment Centre which is 73 Kms away from the village. Surta stayed there for 15 days. LANN-Volunteer gave his full support to family in that situation. Dhula came back at home and her wife told everything to him. In next meeting, dhula and his wife come together. After that they attended meeting regularly. 15 days Nutrition camp organized in the village. Surta and her daughter Kavita participated in the camp regularly through which the child's health improved. After 8 months, she was 26 months old and Height= 76.4 cm, Weight= 8.7 Kg, MUAC= 14 and  Z score= -1SD.
PLA LANN meetings brought changes in their life. Dhula did changes in agriculture. He adopted sustainable Integrated Farming System through and crop diversity increased, saving started after using organic manure and pesticides, started preservation of indigenous seeds for next crop. In summers, they started having dried vegetables including green leafy and others. Family developed Kitchen garden at backyard of home and growing seasonal vegetables and Banana, Mango, Lemon and Papaya fruit plants for their own consumption. Individual diet diversity increased of every member and hunger period is reduced for 3 months. He benefited by MGNREGA and sanctioned individual work plan up to 3 lac amount for his land development work, plantation and compost pit development. Migration is also stopped because he got employment under MGNREGA.
He "Dhula" thanked to all VAAGDHARA team specially LANN Volunteers who saved child health, supported in agriculture and income.