Mr. P.L. Patel
Theme Leader of Agriculture
---
He is a theme leader for Sustainable livelihood. He has experience in different field of livelihood which includes artificial insemination, Horticulture development, microfinance and other core areas of Agriculture development. He has expertise in Sustainable Integrated Farming System and developed different Resource materials to scale up the practices in the Tribal region.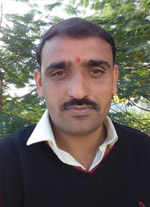 Mr. Parmesh Patidar
Human Institutions and Democracy
---
Conduct Research and experiments to improve the quantity and quality of the field. Travel between facilities to oversee the implementation of new programs. Analyze nutritional and research ways to make processed food safe and healthy. Design tools for the revival for indigenous Practices to improve household nutrition food security. Use innovation technology for formulating new programs and their execution. Developing communication materials for Knowledge Dissemination. Establish a strong network with like Government Department for Resource Mobilization.
Mr. Majid Khan
Theme Leader of Child Rights
---
Responsible for overall execution of Child Rights intervention as well as capacitate to institutions. He is developing and implementing training Modules and is responsible for the curriculum development for the child rights interventions as well as for the institution building. Moreover, he is the key focal person in child-centric based interventions.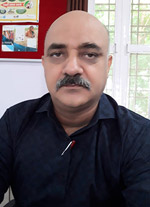 Mr. Ravindra Singh
Theme Leader of Agriculture
---
Mr. Ravinder Singh has done M. Phil in Natural Resource Management from the Indian Institute of Forest Management, Bhopal – IIFM & M.Sc. in Forestry. He has 20 years of working experience in the Development & Corporate Sector working across most of the states in India and Sri Lanka, Bangladesh & Nepal. He served as Sr. Consultant and Director Projects to the Business Associate Organizations of Agricultural Finance Corporation. He has core competency in Natural Resource Management with excellence in Project Formulation, Project Management, Monitoring & Evaluation, Report writing, Data analysis, Climate Resilient Agri-practices, FPOs Management, Microenterprise and Rural Institution Building.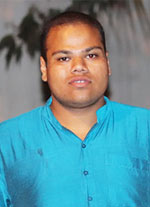 Krishna Singh
Programme Facilitator
---
He is a post-graduate in Social Work from Delhi School of Social Work, University of Delhi. He is currently experienced in development and strengthening of people's organization for development action and implementing tribal development programs. He also has good knowledge of capacity building of youth and women. He is skilled in designing training programs, implementation of programs, and research. Currently, as Programme Facilitator (Institution Development) he looks after capacity building initiatives conducted in the organization.