Mr. P.L. Patel
Theme Leader of Agriculture
---
He is a theme leader for Sustainable livelihood. He has experience in different field of livelihood which includes artificial insemination, Horticulture development, microfinance and other core areas of Agriculture development. He has expertise in Sustainable Integrated Farming System and developed different Resource materials to scale up the practices in the Tribal region.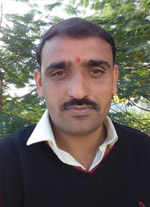 Mr. Parmesh Patidar
Human Institutions and Democracy
---
Conduct Research and experiments to improve the quantity and quality of the field. Travel between facilities to oversee the implementation of new programs. Analyze nutritional and research ways to make processed food safe and healthy. Design tools for the revival for indigenous Practices to improve household nutrition food security. Use innovation technology for formulating new programs and their execution. Developing communication materials for Knowledge Dissemination. Establish a strong network with like Government Department for Resource Mobilization.
Mr. Majid Khan
Theme Leader of Child Rights
---
Responsible for overall execution of Child Rights intervention as well as capacitate to institutions. He is developing and implementing training Modules and is responsible for the curriculum development for the child rights interventions as well as for the institution building. Moreover, he is the key focal person in child-centric based interventions.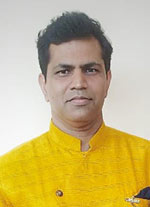 Mr. Nipun Tankha
Programme Facilitator
---