Mr. Rajesh Hiran
State Policy Advocacy Leader (Health)
---
He comes with over 30 years of extensive experience in Marketing, Administration, Programme Management, Strategic Planning, and Policy Advocacy. Working with Vaagdhara for four years and have experiences with the Pharmaceutical Industry, Hospital, Vision Spring, and SIHFW, Rajasthan.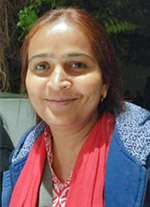 Madhu Singh
Assistant Programme Facilitator
---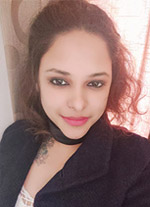 Swapna Sarita Mohanty
Programme Facilitator
---
A media professional with 10 years of experience in the field. She has been associated with media giants like Daily News & Analysis, Rajasthan Patrika, Dainik Bhaskar Group, First India, Indian Express, Pioneer, and many more. With a sound knowledge of the newspaper industry, she knows very well how to make a story sellable as a Public Relations Officer.